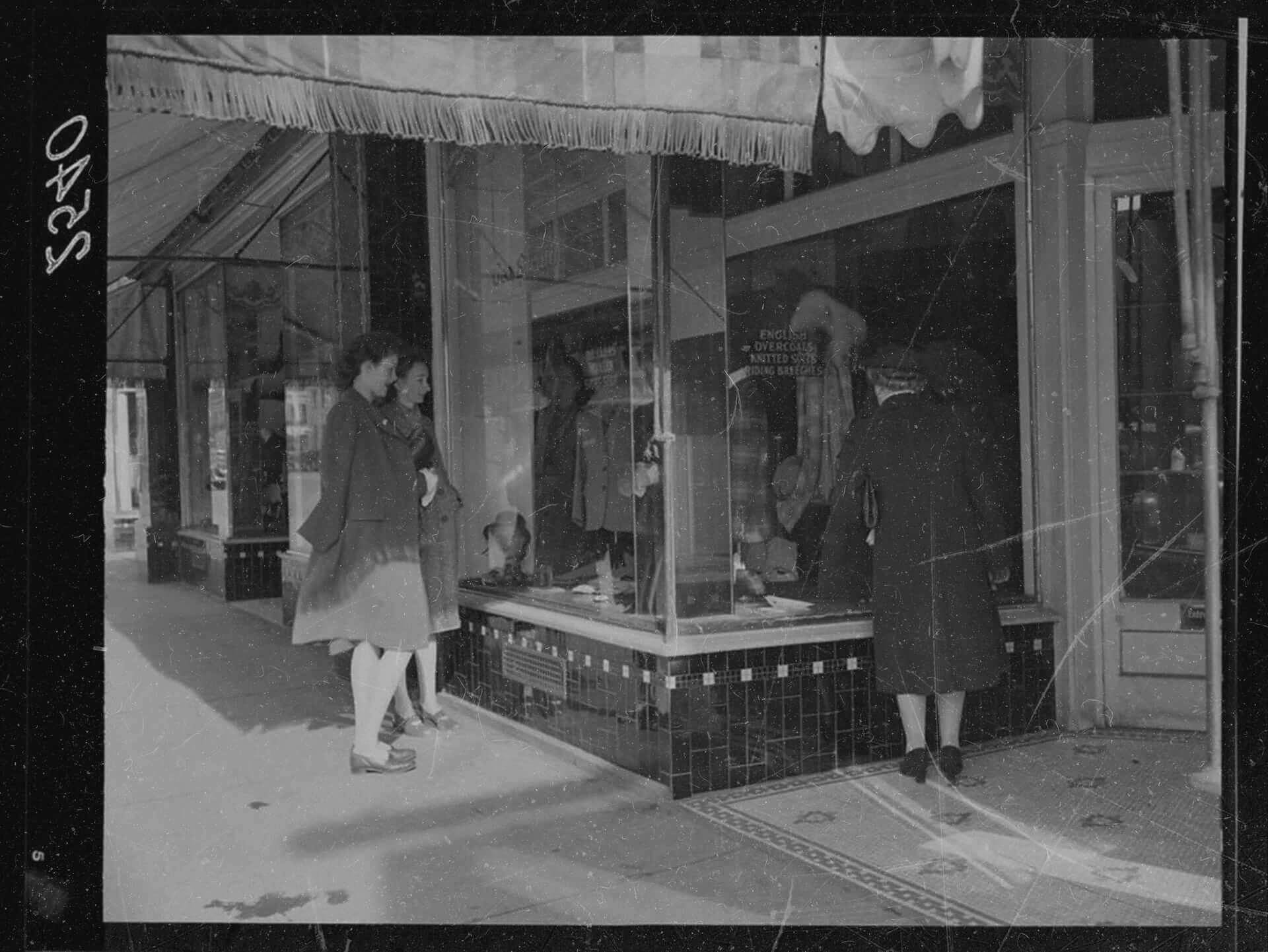 George Straith Clothing, circa 1946.
The first family store, George Straith Ltd., was opened by George Straith Sr. on Douglas Street in 1917 and remained there until the early 1940s. He then moved to a larger location on Government Street, only steps away from Victoria's Inner Harbour, where his son George Straith Jr. continued running the store until 1993. In 1986, a second Straith clothing store was opened by Kane and his brothers in Vancouver, located in the iconic Hotel Vancouver.
After the Government Street store was sold in 1993, Kane remained in the trade providing office and home calls for customers who wanted custom-tailored suits and shirts. In 1998, Kane Straith Clothing opened up a new shop in St. Andrew's Square and has been proudly serving Victoria and the rest of British Columbia with quality menswear and accessories ever since.
Like his father and grandfather before him, Kane Straith always took pride in offering fine men's clothing to those who want to look and feel their best. Sadly, in July 2021, Kane Straith passed away after a year-long battle with Cancer. His two sons, Adam and Manny, are extremely proud to continue on the family business—now named Straith's Fine Clothing—as 4th generation clothing merchants in Victoria.